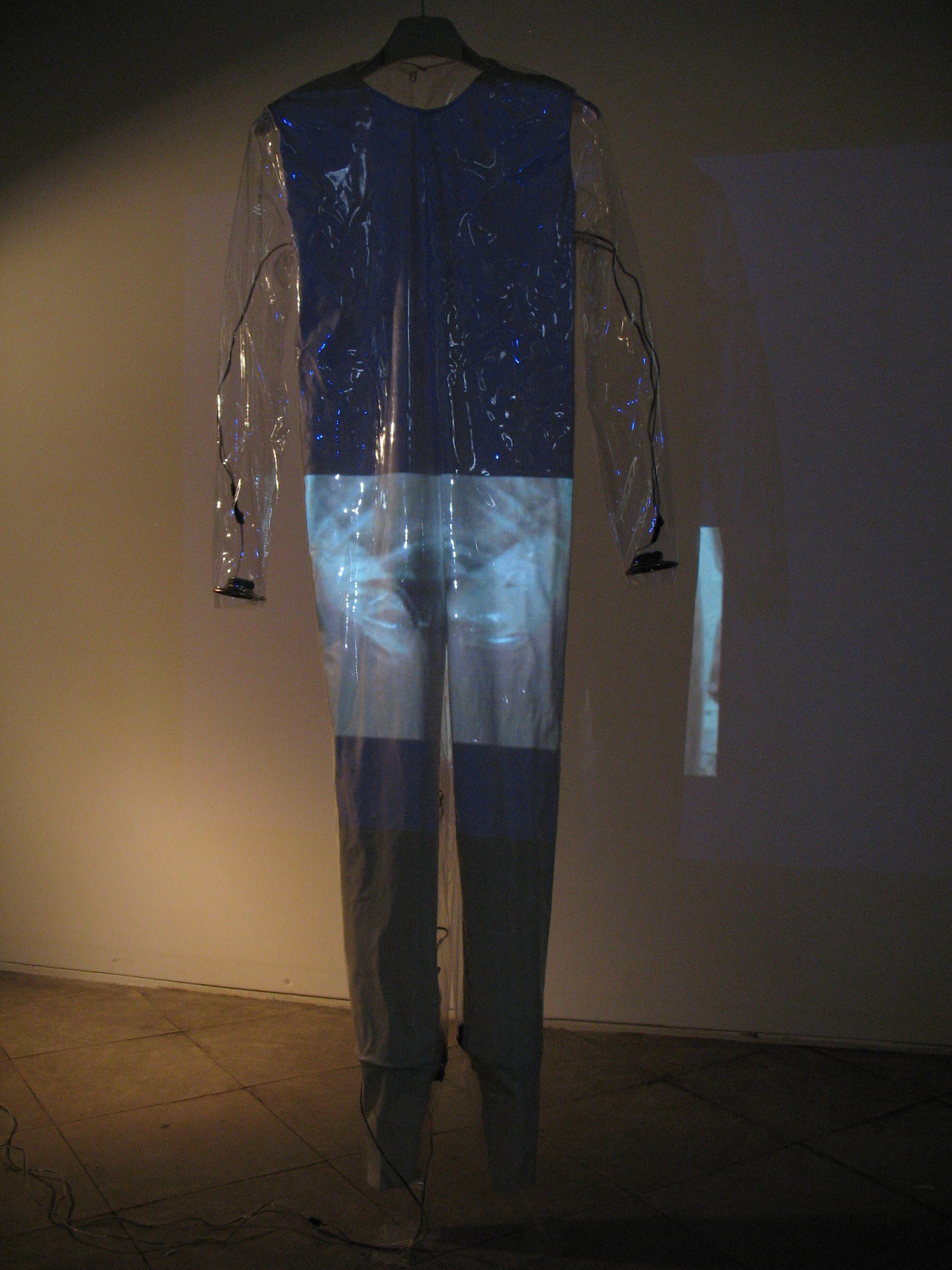 In the gallery a suit standing 5'5" made of clear and white plastic hangs from the ceiling. Projected onto the suit is an image of a body in a similar plastic suit being filled with water, the video starts at the ankles and ends at the neckline.  As the water in the video rises up the body, the projection also rises up the plastic suit. Once the water reaches the neckline it spills out in a rhythmic pattern paralleling the breathing body inside the suit. 

Exhibited: Plug-In ICA, Vancouver underground film festival, Bild Rausch Saarbrucken.

The sounds of forced breaths and spilling water come out from the suit, from four audio speakers placed in the arms and legs. The video loops indefinitely, suggesting an ongoing struggle between the rising water and the body inside the suit.